The Brothers of Gamma Mu Lambda are mourning of the recent transition of Brother Idus "Cicero" Hartsfield to the Omega Chapter on Tuesday, September 7, 2021 at the age of 65.
Brother Hartsfield was born on February 3, 1956 and was initiated into Alpha Phi Alpha through the Beta Nu Chapter seated at Florida A&M University in Tallahassee, Florida on May 27, 1975. Brother Hartsfield was a brother's brother and faithful member of Gamma Mu Lambda, where he actively served his community in Tallahassee, FL.
For 46 years, Brother Hartsfield served Alpha and contributed to the mission and aims of our great fraternity.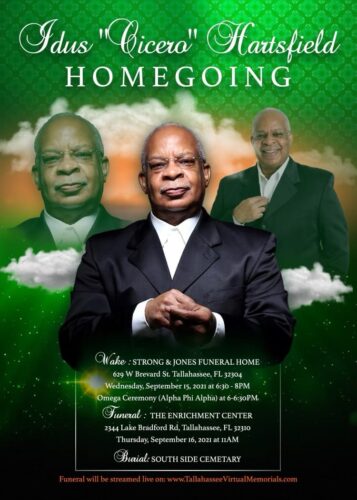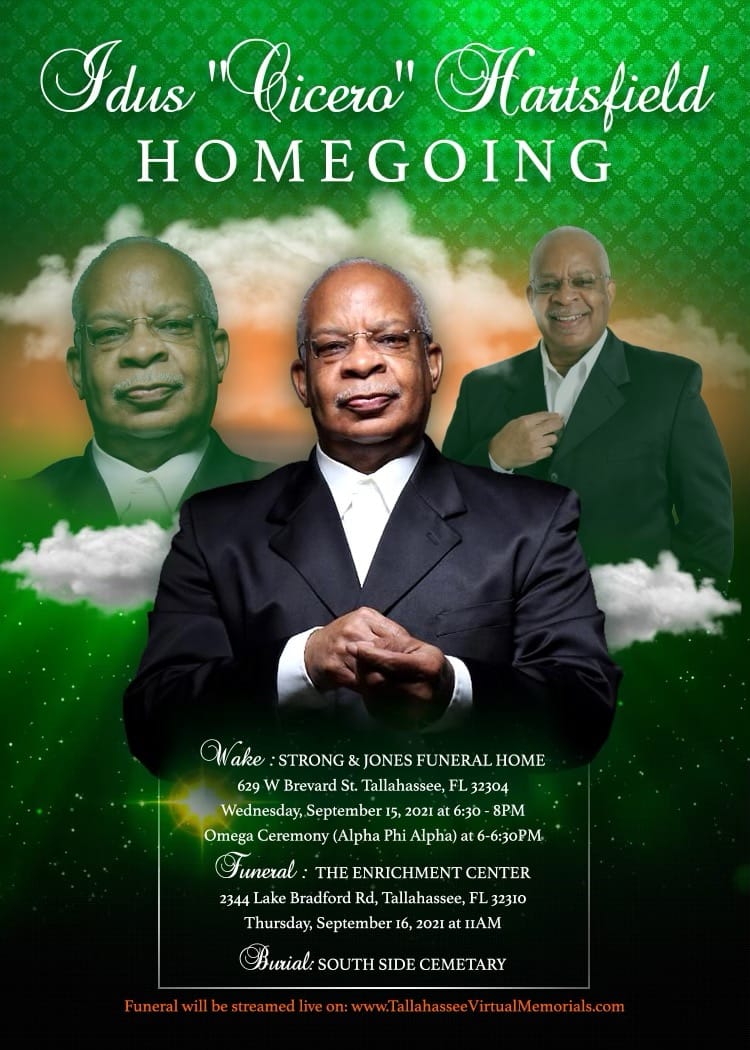 Below is the service information for Brother Hartsfield:
Omega Service and Wake*
Date: Wednesday, September 15, 2021
Omega Service: 6:00PM – 6:30PM Eastern
Wake: 6:30PM – 8:00PM Eastern
Strong and Jones Funeral Home Chapel
Dress Code: Alpha Attire (Black Suit, white shirt, gold (black/gold) tie)
Funeral Service*
Date: Thursday, September 16, 2021
Please join us and the FFAC Leadership in expressing our condolences to Brother Hartsfield's family and keep them uplifted in prayer during this time of bereavement.