Gamma Mu Lambda Chapter Brother Spotlight
In this space we shine the spotlight on a different member of the Gamma Mu Lambda Chapter who embodies the excellence of our chapter
BRO. ALFRED DENNIS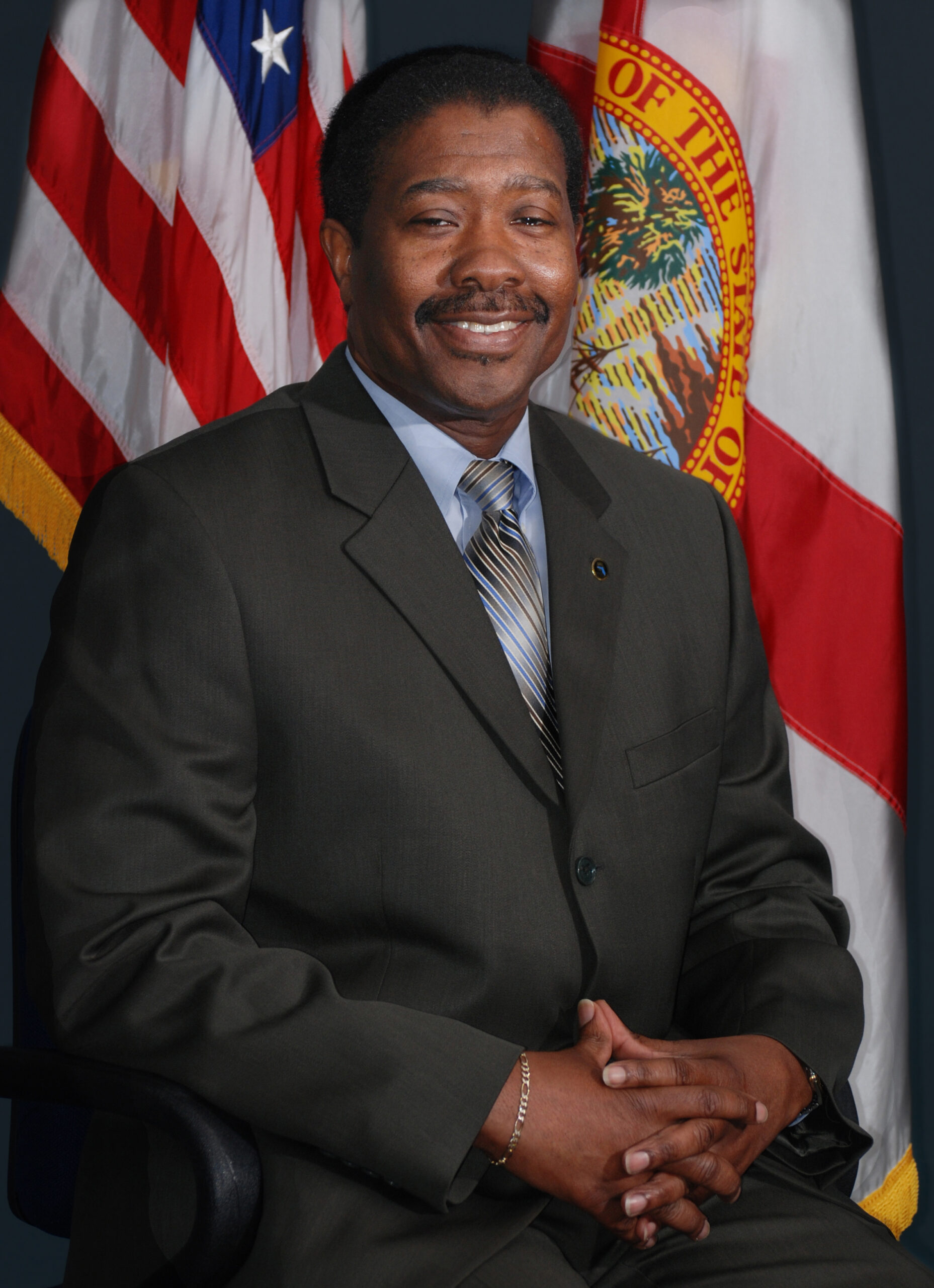 Date, Chapter of Initiation:
March 20, 1990; Gamma Mu Lambda

Hometown:
Tallahassee, Florida

Education:
Amos P. Godby HS (First Graduating Class);  BS Degree Florida State University       Certified Law Enforcement Officer;
Certified DARE Training Officer, Mentor;
Certified Master Facilitator for National DARE Program;
Certified Inspector General ;
Certified Criminal Justice Training Officer

Current Profession:
Florida Dept. Law Enforcement  Special Agent Supervisor, Retired    
Florida Dept, Law Enforcement  Inspector General, Retired

Family :
Spouse,(Vi) Son (Marcus). Daughter (Tanya) Six Grandchildren

Other Family Greek Members :
Cousin:Bro Charles Hines and Cousin:Brother: Lewis Hinton, Best friend: Lorenzo Alexander and my wife, Vi Dennis- Zeta Phi Beta, Chapter President

Professional, Social Affiliations :
Tallahassee Police Athletic League, Lincoln Center Boxing Club,, National Organization Of Black Law Enforcement Executives, Old West Florida Primitive Baptist Association Board, St. Mary P.B. Church Deacons Board, Munree Cemetery Board, Tallahassee Urban League.

Most Memorable ΑΦΑ Moment :
I will never, ever forget, that night I crossed the Burning Sands of Alpha with my four Line Brothers. It was a cold cold night on March 20 1990, yet a night i will always remember, because for me, impossible dreams were suddenly transformed into unprecedented realities. Five men who started out as strangers, had suddenly became Brothers in the House of Alpha.

Favorite Tallahassee Spots:
Fishbone Restaurant, Home, and Church

Hobbies:
Western Movies, listening to Gospel Music, Working out at the Gym, Playing with my grandkids, hanging out with my Alpha Brothers, FAMU and FSU Football games.

Most Memorable Trip:
1974, i was selected from more than 300 musicians to travel to Damascus, Syria, with the Florida State University School of Music, as one of 174 concert band members to represent the United States at the International World Trade Fair in Damascus , Syria.. We played Symphonic Concerts and Marching Band routines for King Hussein of Jordan and his Royal Court, for a week. The Apollo Astronauts were the only other representatives from the United States. I was one of only five Blacks chosen to participate in this once in a lifetime opportunity.

What Alpha Means To You:
Alpha is manly deeds, scholarship, and love for all mankind. Alpha epitomizes the fundamental values of service, integrity, respect, quality and excellence, and since 1906, the brotherhood of Alpha has lived on the basic principle that to whom much is given, much is required. As a child of God and a Man of Alpha, if i can help help somebody as I pass along, if i can cheer somebody with a word or a song, if i can show somebody that he is traveling wrong, then my living will not be in vain. I am Alpha Phi Alpha.