GAMMA MU LAMBDA PROGRAMS & INITIATIVES
Alpha Educational Leadership Foundation


Alpha Leadership Program for Higher Achievement (A.L.P.H.A)
This program has traditionally targeted African-American males in grades 6-8. Students in this program develop and enhance their skills grades through three regular module sessions: Math/Analytical, Communication, and Leadership. Students compete throughout the sessions with the goal of being awarded scholarship monies to be applied towards their college/technical school education.
Alpha Millennium Academy (AMA)
The program is designed to focus on high school students in grades 9-12. The Alpha Millennium Academy promotes leadership, professional development, and career development among rising juniors and seniors in high schools.
---
A Voteless People Is a Hopeless People
"A Voteless People is a Hopeless People" (aka VPHP) was initiated as a National Program of Alpha during the 1930's when many African-Americans had the right to vote but were prevented from voting because of poll taxes, threats of reprisal, and lack of education about the voting process. Voter education and registration have remained a dominant focus of this outreach activity for over 65 years. In the 1990's, the focus shifted to include political awareness and empowerment, delivered most frequently through town meetings and candidate forums.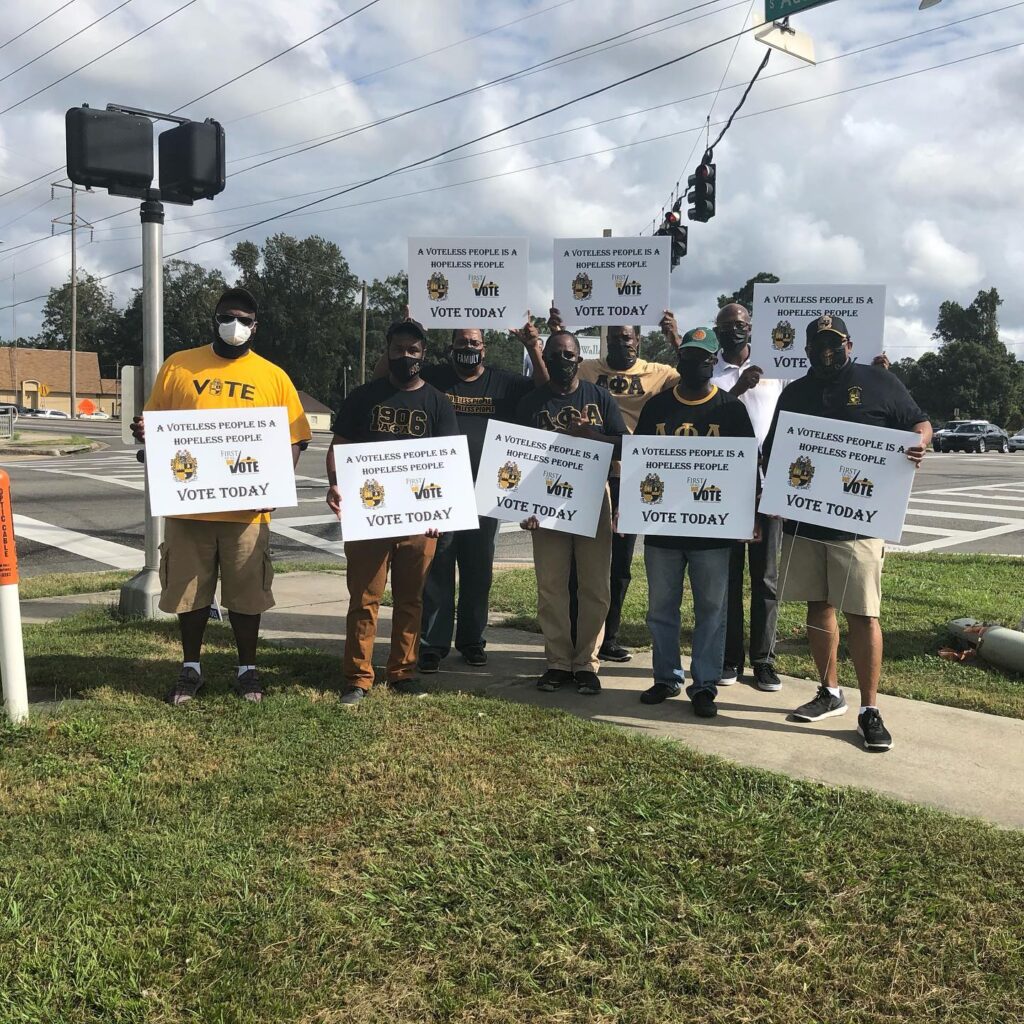 ---
Black Business Initiative
In order to continue to serve our community and to help ensure the economic viability of our Black business in these unprecedented times, the Brothers of the Gamma Mu Lambda Chapter of Alpha Phi Alpha Fraternity, Inc. select a local Black owned business as the Alpha Phi Alpha-Gamma Mu Lambda Chapter Black Business of the Month.
The Brothers of the Gamma Mu Lambda Chapter frequent a business such as a restaurant, pharmacy or support a Black author at least once in the coming month to reaffirm our commitment to the economic survival of Black businesses in Tallahassee.
Pineappetit: GML Black Business of the Month-April 2023

2037 West Pensacola Street, Tallahassee, FL 32304
---
My Brother's Keeper
Formally the A. Charles Haston Brother's Keeper program, this service program developed with the mission of advocating and improving the quality of life for Alpha Phi Alpha Fraternity, Inc.'s senior brothers, their spouses and widows; brothers who are retired and have disabilities or ailments; and vulnerable community members.