Florida's Capital Chapter:




The History of Gamma Mu Lambda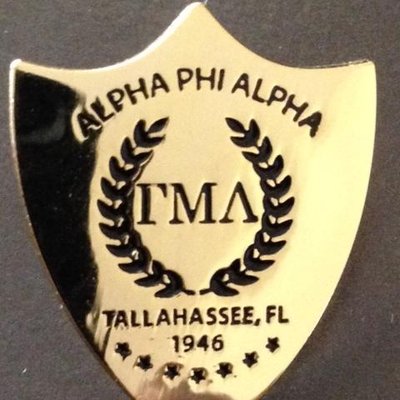 The Gamma Mu Lambda Chapter has a rich history in Leon County, Tallahassee and in the State of Florida. Sometimes referred to as the "Capital City Chapter," it was chartered on March 4th, 1946 to bring a brighter light to this region of our great state. We pay tribute to our 12 charter members: Moses General Miles, L.H.B. Foote, Robert "Pete" Griffin, T.J. Perry, Sr., E.E. Ware, Sr., Samuel Howell, William H. Gray, Jr., Wilmoth H. Baker, Sr., Clifton Jones, Richard Dunn, William Morris, Jr., and A.W. Wright.
The location of Tallahassee holds a special significance to the overall fraternity as the resting place of one of our precious and dearly departed "Seven Jewels," Jewel Charles henry Chapman. Jewel Chapman was a professor of agriculture at Florida Agricultural and Mechanical College. Since that time and until the present, the Gamma Mu Lambda Chapter boasts a long list of prominent and nationally influential members, including Dr. Frederick Humphries, Dr. C.U. Smith, Mayor James Ford, City Commissioner Curtis Richardson, Dr. Larry E. Rivers, Attorney Daryl Parks and many, many others whom serve today or have entered into Omega Chapter.
Over the years, the men of this great chapter have served this community as a lighthouse for those who could not see a brighter future, a voice for those who are unable to speak for themselves and as a footstool for those who needed uplifting. GML's Alpha Educational Programs, the Alpha Leadership Program and the Alpha Millennium Academy, enrich the lives of local young men through a rigorous educational curriculum and annually awards scholarships to local students. Gamma Mu Lambda also annually participates in important community efforts such as, the Martin Luther King, Jr. Dare to Dream Festival, the John G. Riley House Rock-a-thon, Big Brothers/Big Sisters Bowl-a-thon, American Cancer Society Cancer Walk and Project Annie's Christmas Day feeding of the homeless. Within the fraternity itself and many other community organizations, GML brothers routinely hold positions of leadership on local, state, and national boards of influence.
For over seventy years, we are proud to have provided acts of service, unyielding community dedication, and support to various scholarship efforts. Alpha Phi Alpha and Gamma Mu Lambda are TRULY the pride of our Hearts….