Brother Gregory J. Harris, a 1991 initiate of the Gamma Mu Lambda chapter was sworn in as the 17th District Director of the Florida Federation of Alpha Chapters on March 20, 2021. The Florida Federation of Alpha Chapter's Pass the Gavel Ceremony took place via Zoom.
Bro. Harris overcame a crowded field to win election late last year, riding the wave of his successful Demonstrating Noble Acts or DNA campaign. He now has the opportunity to serve the fraternity in this most prestigious position, succeeding outgoing District Director Bro. Marlon Ivey.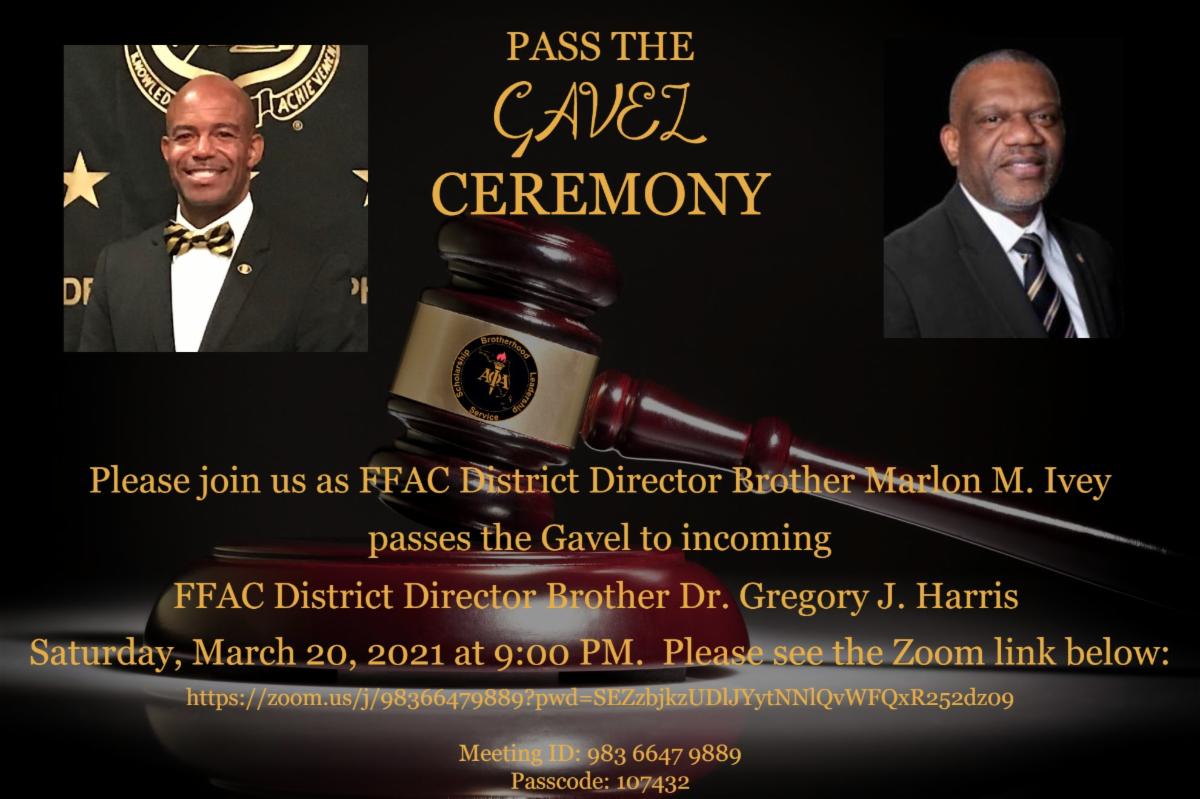 Bro. Harris is an Associate Dean for Academic Affairs Director Center for Academic Affairs and Student Success, Interim Department Chair, Department of Family and Child Sciences and Associate Teaching Professor at the Florida State University in Tallahassee. He also currently serves as the Foundation Director and Director of Education of the Gamma Mu Lambda Alpha Education Leadership Foundation.