Bro. Dr. Gregory J. Harris, Associate Dean for Academic Affairs & Associate Teaching Professor at Florida State University was recently honored as the Dr. Martin Luther King Distinguished Service Award Winner by the school's Division of Student Affairs & Center For Leadership and Social Change.
Bro. Dr. Harris, a 1991 initiate of the Gamma Mu Lambda chapter and the incoming Director of the Florida Federation of Alpha Chapters, was nominated by faculty peers to receive the Distinguished Service Award. Several other awards were given, including the 2021 Staff Distinguished Service Award and a host of book scholarship award recipients and those who completed the Diversity and Inclusion Certificates in the name of Dr. Martin Luther King, Jr. and his quest for diversity, inclusion, and equity.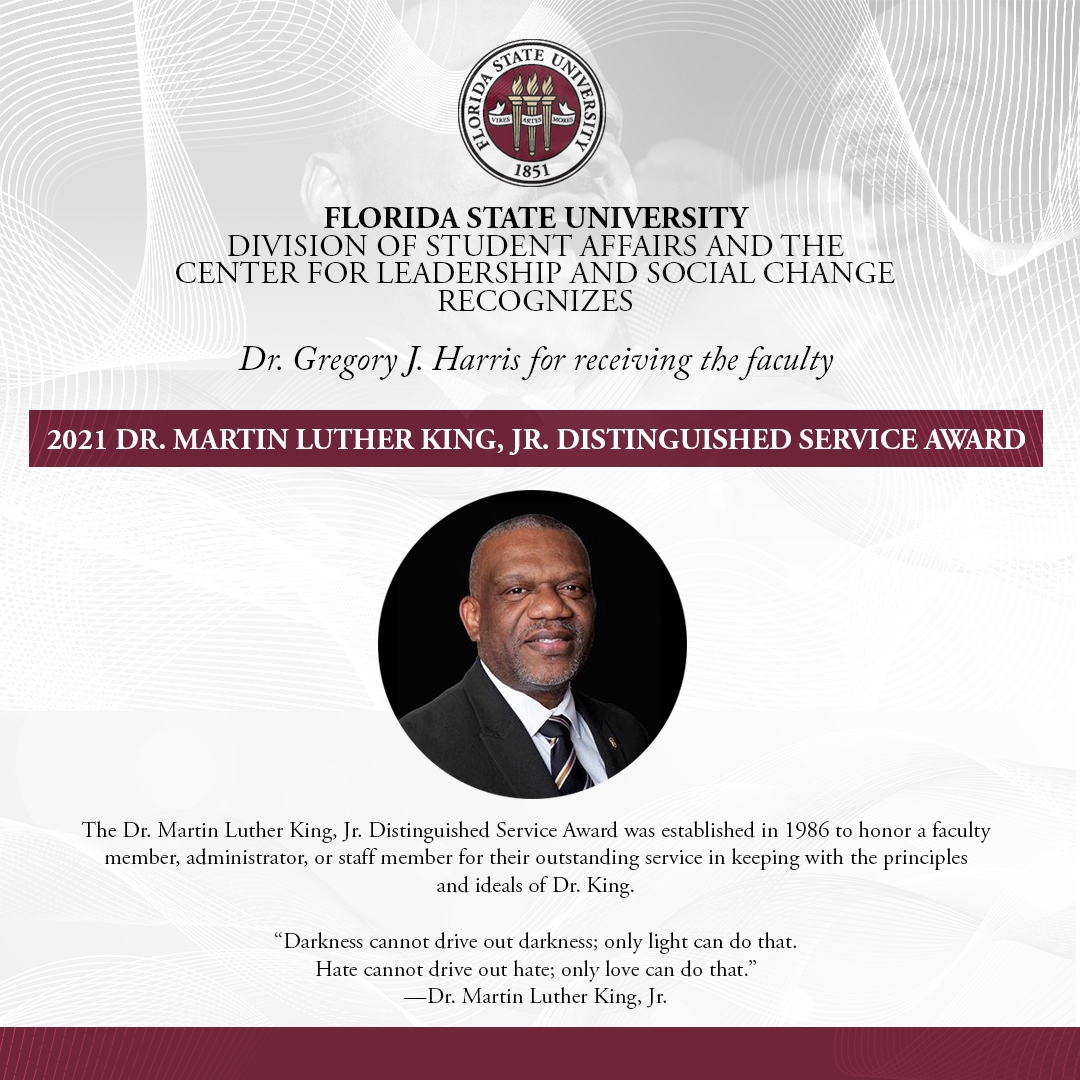 These announcements were followed by a featured talk by the award-winning journalist, author, and minister Dr. Barbara Reynolds whose notable work entitled, "My Life, My Love, My Legacy," Coretta Scott King's memoir as told by Dr. Reynolds, highlighted Scott King's contributions to the Civil Rights Movement.