Brother Dr. Reginald K. Ellis was recently accepted into the Academic Leadership Institute.
The institute is a partnership between the University of Michigan and The New School. The institute's mission is to educate future leaders committed to issues of diversity, equity, and inclusion, including faculty of color on the path to becoming future presidents and provosts with a shared vision for transforming higher education.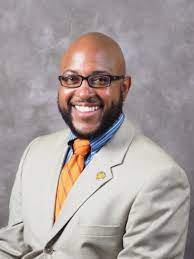 Bro. Dr. Ellis, a Fall '06 initiate of the Alpha Delta Lambda Chapter is an assistant dean for the School of Graduate Studies and Research and associate professor of history and African American studies at Florida A&M University.